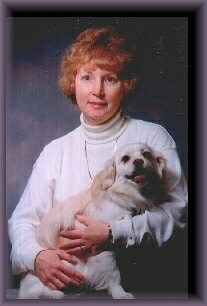 Eubie and Dianne

Tomorrow, April 19th, 2001 will be the fifth anniversary of Eubie (dd) being
diagnosed as a possible diabetc. This was the day after our other dog died
unexpectedly of undetected cancer. Possibly stress induced diabetes?
Anyway I use the term as possible diabetic since Eubie's sugar would be
slightly elevated one day, then fine for a week and back and forth for
about a month until vet put him on insulin. It has been an amazing five
years...with the best part meeting all of you -- our new friends. As the
long timer members know, back in February 1999 Eubie survived an insulin
overdose administered by our pet sitter; he also had successful cataract
surgery & lens implants in 1998.
Eubie is now almost 14 years old, and has undergone laser surgery
in November 2002 to reduce the pressure in his left eye caused by glaucoma.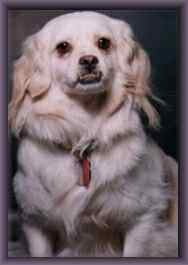 Tibbie Hugs,
Dianne & Eubie (Who's she calling an old timer? Heck I'm only 12!)